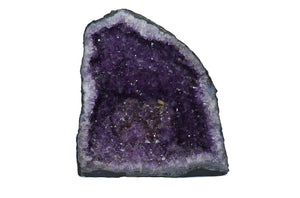 Known to serve meditative purposes, amethyst is also a gorgeous stone to incorporate in your home decorating scheme. Display this geode somewhere your guests can enjoy its radiance.
-8-inch high geode is eye-catching in any area of the home.
-Pair with other natural décor for a cohesive look.
-Looks great on coffee tables or shelves.
This product is sold by the pound, please request a quote for more information!